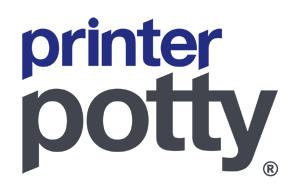 Welcome!
As you're visiting us from 2Manuals.com it's likely you already reset your printers waste ink counter so we're making it a little easier for you to buy a Printer Potty waste ink kit by offering you a small discount on our Printer Potty waste ink kits.
Use Coupon Code: 2MAN10FOR21
...to get 5% off any of our Printer Potty kits
Potty Training Your Printer
Resetting your Epson printer will clear the Service Required error but unless you deal with the waste ink in your printer, you are risking a waste ink puddle when the pads overflow.
Printer Potty waste ink kits are designed to replace the waste ink pads and collect any new waste ink from printhead cleaning, in an external waste tank that's easy to empty.
Our Kits:
Include all the tools you need

(except screwdrivers)

.
Detailed instructions designed for customers of all technical abilities/confidence.
Include a 1 or 2 year warranty.
Are desgined to be re-usable and even upgraded for your next Epson printer if you decide to move on.
Include phone, email and web-based support with a detailed FAQ.
Use high quality medical and lab grade parts manufactured in the USA, South Korea and Europe.
... and we are always looking at improving and innovating to improve our designs.
Use the Printer: QuickFind tool (see left) to find the Printer Potty kit for your printer model or click here for our full catalogue